Unleash Your Inner Super Hero With Marvel Avengers Battle for Earth #CleverAvengers #spon
Thank you to Ubisoft for sponsoring this post. Please click here to learn more about Ubisoft. I was selected for this opportunity as a member of Clever Girls Collective. #UbiChamps
One of the reasons I love the Kinect so much is the ability to get immersed in the games. They utilize movement for game play in the best way, in my opinion, because there is no need for a controller. Even though it's not always a major workout, I think getting up and moving around while playing is always a good idea. I especially love my Kinect games during the winter because they help alleviate the cabin fever from being cooped up inside.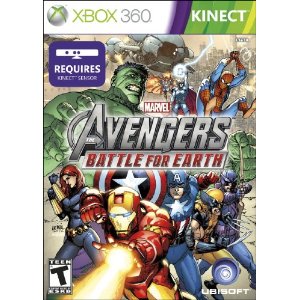 Marvel fans will enjoy Marvel Avengers Battle for Earth where you can play 20 different heroes and villains including Hulk, Iron Man, Thor and Captain America. I was surprised by the inclusion of other Marvel characters like the X-Men. Based on the name I thought it was only the Avengers. This game is an action fighting game. It's more fun than the old school ones I grew up with since there's no button mashing. Instead your movements will trigger special moves and allow you to battle your foe. The movements are not overly complicated and even my toddler was able to do many of them.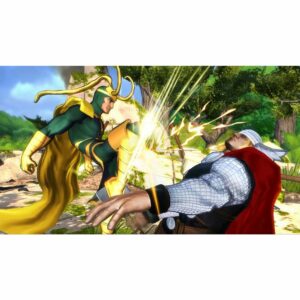 There's a campaign mode where you follow a storyline and must battle a variety of villains. The graphics are vibrant – like a comic book or graphic novel brought to life. Occasionally the game will freeze up briefly which can mess up fighting moves and ability to dodge. Overall we found the beginning battles to be too easy (as adults). You can also play against others online or do co-op mode. Though this game is rated T for teen, I think many kids 8 and up would enjoy this game if you, as a parent, know they can handle this game. It is a violent game due to the fighting, so keep that in mind. It might help kids burn off some energy if cooped up inside!
Marvel Avengers Battle for Earth is available for the Xbox Kinect and WiiU consoles. Order it on Amazon!

_______
Disclosure: We received this video game to review. Amazon affiliate link in this post.
Subscribe
Get weekly sanity saving parenting tips, recipes, and kids activities.