This post about transitioning to fall clothes is sponsored by Gymboree. We received a gift card to go shopping for the kids.
We had a pretty mild summer, but it's time to begin packing away the shorts and bringing out clothes for the fall season. It will still be pretty comfortable short sleeved shirt weather for at least another month, but pants will be preferred soon. Wisconsin temps can play tricks on you so it's best to dress in layers this time of year, so I'm getting out the button up sweaters, hoodies, and cardigans.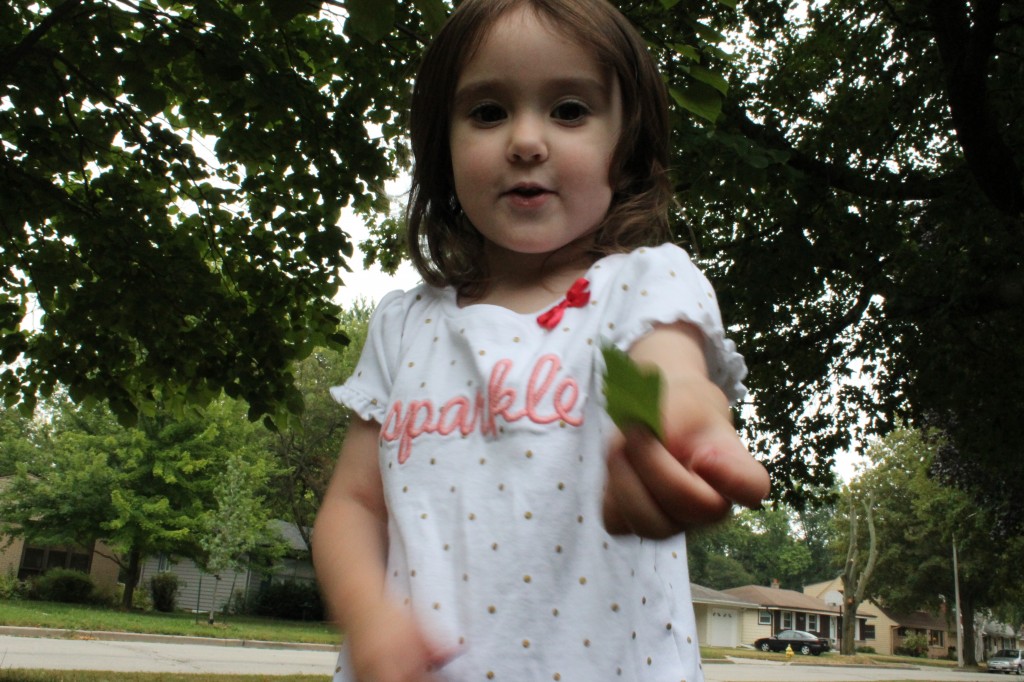 Xander will be wearing clothes on a regular basis, which I'm not sure he's thrilled about. All summer long he's enjoyed lounging in his diaper most of the time. Sometimes a short sleeved onesie without pants or leggings. Yep, poor kid will have to wear pants now.
I keep meaning to shop a bit more myself, but honestly it's way more fun to shop for them. I think I enjoyed our trip to Gymboree the most. Rissa was excited to pick out a piece of jewelry, but she spent most of the time dancing around. No one understood the excitement of their 30% off sale. I really try to keep our clothing budget down, but was happy about purchasing two complete outfits for Rissa and one for Xander for about $130.
We had this idea to put on a fun little fashion show, but the kids didn't seem to realize that meant letting mommy take pictures and video and multiple outfit changes. Though I bet in a year or two Rissa will be asking to do that! Ah well, she humored me with an Outfit of the Day video at least.

(video)
I still don't fully understand kid clothing sizes. Rissa fits the best in 24month pants or 2T pants with the inner adjustable waist. The length is good, but they are too loose around her waist. I never quite know how to pack up her summer clothes anymore. This summer she still fit into lots of stuff from last year; whereas, Xander's summer clothing will be packed away and outgrown in a couple months.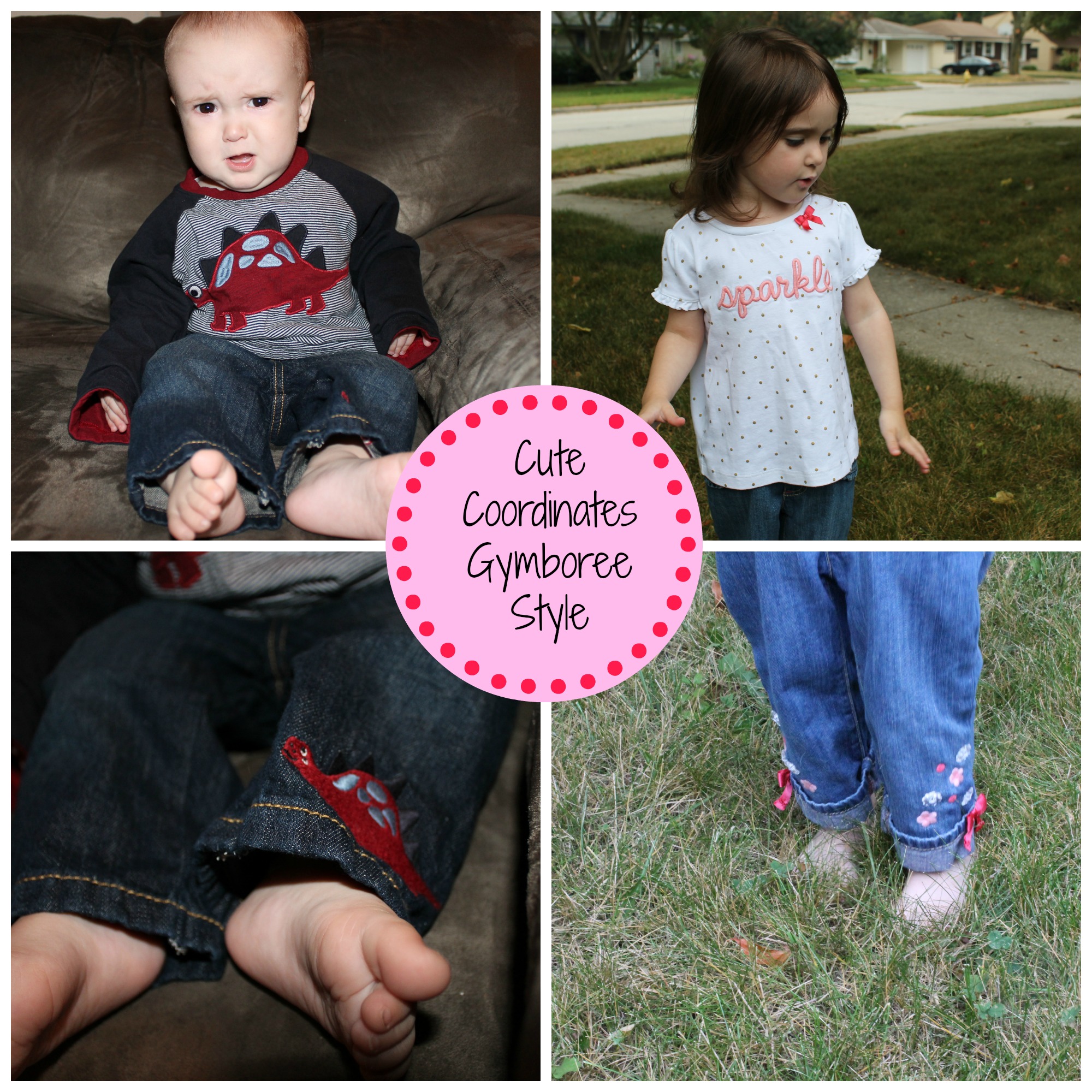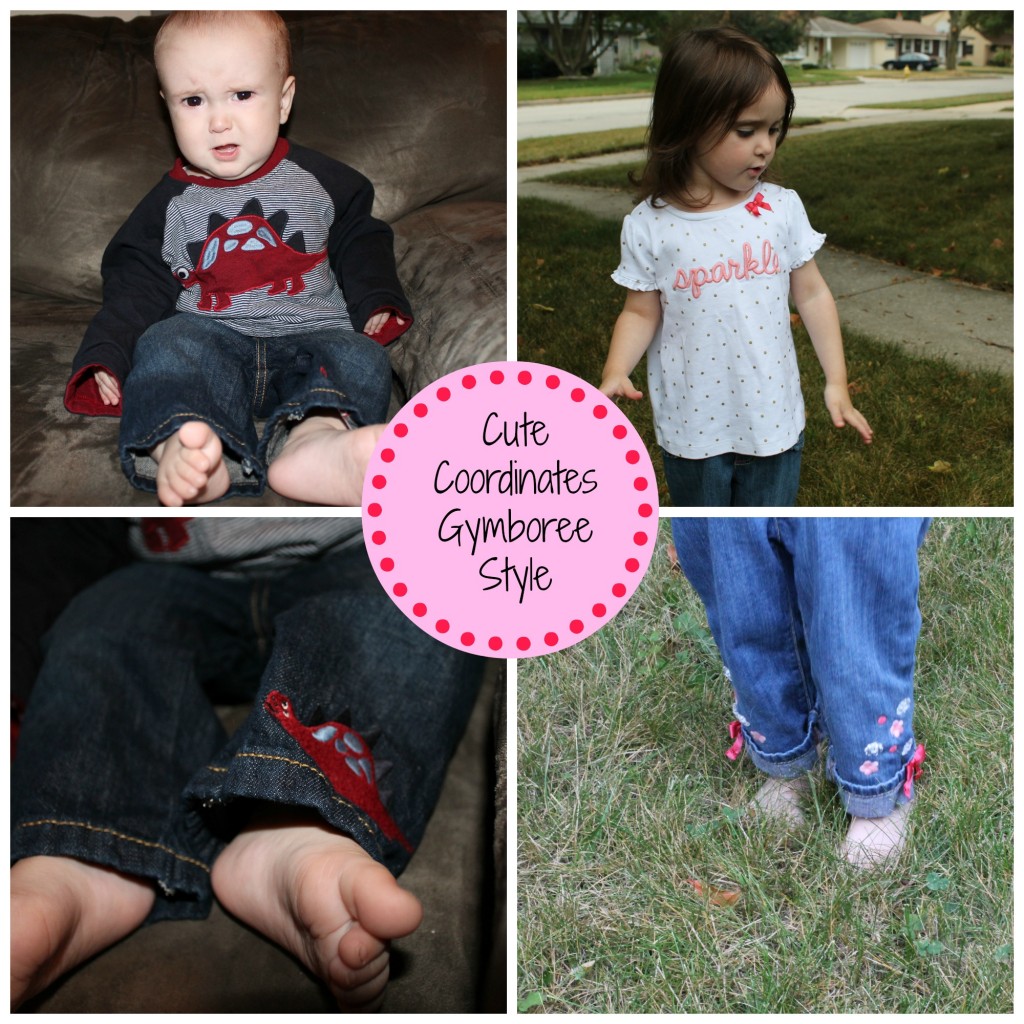 I love this outfit for Xander. I haven't done a whole lot of outfit shopping for him yet, so it was fun to look through their matching coordinates. The dino shirt is reversible and has a simple shape on the other side. It's rare that his shirt escapes clean at the end of the day, but it's a nice option to switch up his look.
So how many years do I get to enjoy these shopping trips before the kids want to pick everything out on their own?
Here are all the pieces we picked out for Rissa. The necklace might not be an exact match though (it's hard to tell).
Subscribe
Get weekly sanity saving parenting tips, recipes, and kids activities.