The Lone Ranger Sunday Sneak Peek #loneranger
Okay. It's official. I will not be able to leave the room for food or potty breaks unless it is during the actual game itself. There's no way I want to chance missing awesome Superbowl commercials! Now not only will there be a TV spot for Oz the Great and Powerful during the game, but now the PREgame show will have a The Lone Ranger spot!
And…we have a sneak peek to whet your appetite (and mine – ha!):
So tune in at 2pm EST on February 3rd, 2013, for the CBS Pregame Show to catch the entire The Lone Ranger trailer and to learn about their sweepstakes.
For a chance to win, after the sneak peek airs answer trivia questions about the spot correctly and use #LONERANGER in the reply. Check Facebook.com/TheLoneRanger or Disney.com/LoneRanger for more details, or follow @LoneRanger on Twitter.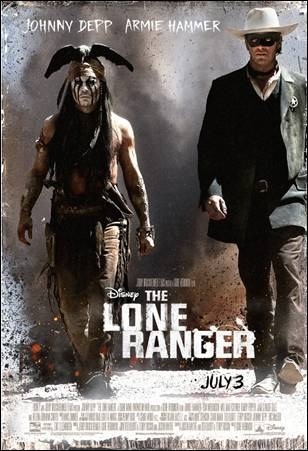 More about The Lone Ranger…
"From producer Jerry Bruckheimer and director Gore Verbinski, the filmmaking team behind the blockbuster "Pirates of the Caribbean" franchise, comes Disney/Jerry Bruckheimer Films' "The Lone Ranger," a thrilling adventure infused with action and humor, in which the famed masked hero is brought to life through new eyes.
Native American spirit warrior Tonto (Johnny Depp) recounts the untold tales that transformed John Reid (Armie Hammer), a man of the law, into a legend of justice—taking the audience on a runaway train of epic surprises and humorous friction as the two unlikely heroes must learn to work together and fight against greed and corruption."
Will you be watching?
______
Disclosure: images, clips and press release information provided by Disney.
Subscribe
Get weekly sanity saving parenting tips, recipes, and kids activities.