I confess, I like to shop online. It tends to be a convenience thing for me, but I'm also able to access a wide variety of specialty shops that I don't have access to locally. With the holiday shopping season coming up, it's important to remember those small businesses. There's even a shopping day dedicated to them called Small Business Saturday and I'm happy to be working on a campaign to promote it.
After all, Tales From the Nursery is a small business. While I don't sell anything (yet…) I think it's important for small businesses to stick together and support one another. I also think it's something important for my daughter to see and value as she grows up – that one day she could also own her own business! In tight economic times, many women seek ways to start their own businesses. What these small businesses look like can vary – some may be brick and mortar stores while others are completely run out of the home. (So don't overlook the less obvious places you could support!)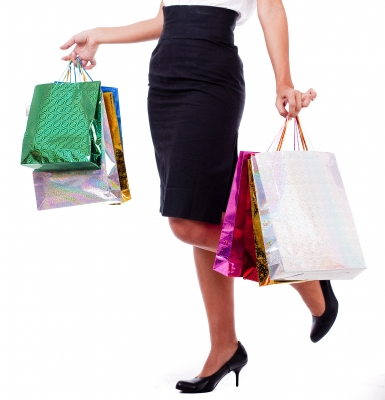 One of the unique things about our digital world today is the ability to run small businesses with more flexibility and further reach. While part of shopping on Small Business Saturday is about supporting your community's local businesses, I think it's important to recognize the success many small business owners find through online sales and services as well. However, they are only able to continue if they have enough customers. Big or small, it costs time and money to run a business. If you know a small business carries the small products you'd purchase at a big department store, consider going to the smaller store instead.
One thing I tend to find at smaller places of business is better customer service. They are often more friendly, helpful and giving to their community. Where I live, we have a thriving small business area that is a popular shopping destination. For several blocks you'll find nothing but specialty boutiques and other locally owned places of business such as restaurants. The weekends are usually busy with people walking the strip, even if it's just window shopping. It's one of the charms of our community!
Will you "shop small" on Saturday, November 24th? What do you like best about small businesses?
For more information please visit http://www.shopsmall.com/
______
Disclosure: I participated in a campaign on behalf of Mom Central Consulting for American Express. I received a promotional item as a thank-you for participating.
Image courtesy of Photostock / FreeDigitalPhotos.net
Subscribe
Get weekly sanity saving parenting tips, recipes, and kids activities.