Did you know that 80% of what we learn is through what we see? I found that stat from VSP Vision Care to be very interesting. It makes sense though when I think about my kids. They watch us, imitate us, and as Rissa works on learning letters and reading she is pointing out what she sees. Although she's not in school yet, I know she should have a vision exam soon.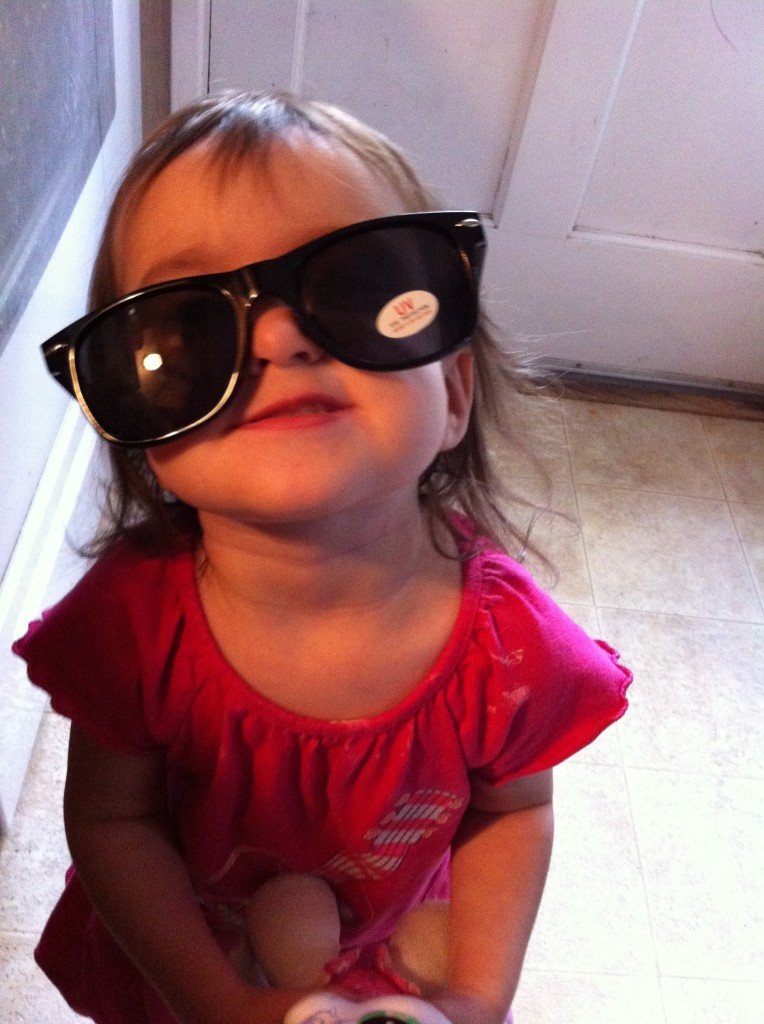 Since I wear glasses and my husband recently needed to start wearing some too, it is important for us to have annual vision checks. While the school screenings can help detect issues they aren't as comprehensive as a vision exam with an eye doctor.
I remember when I first got glasses when I was around 9 years old. No one knew I needed them for most of the school year. Eventually it came out that I was struggling to read the chalkboard. I kept asking the girl in front of me what it said. Since I only had issues seeing things far away I didn't tell anyone. Once I got glasses it made a huge difference!
If I'd gone in for yearly "back-to-school" eye exams my vision problems and astigmatism probably would have been caught sooner. My lenses were pretty thick by the time it was obvious I needed help seeing. Unfortunately I was embarrassed and tried to hide my glasses. I lucked out and was allowed to get contact lenses when I entered junior high school. After that it didn't seem like such a big deal anymore.
Before having a family of my own, I mostly paid for my glasses and exams out of pocket. I don't recommend doing that! Getting vision insurance with VSP Vision Care can save you around $320 each year. Annual exams are important for the whole family whether or not they wear glasses. That was one of our past mistakes – assuming only people with glasses need regular eye care.
So if you are looking for vision care, VSP offers the largest network of eye care providers, as well as convenient retail and online access. Learn more about VSP and how to enroll.
Rissa is coming up on her 3rd birthday so it's time to start annual eye care appointments for her and get better about scheduling my own every year.
I was selected for this opportunity as a member of Clever Girls Collective and the content and opinions expressed here are all my own.
Subscribe
Get weekly sanity saving parenting tips, recipes, and kids activities.