Are you interested in attending an advance screening of "Parental Guidance" this coming Thursday at Mayfair Mall? I am able to offer this opportunity to you. You can RSVP for 2 tickets to the screening. Please note that we can not guarantee tickets, admittance or seating. You should plan to arrive early as screenings tend to be overbooked.
When/Where: Thursday, December 20 – 7:00PM AMC Mayfair Mall
RSVP and redeem your tickets here!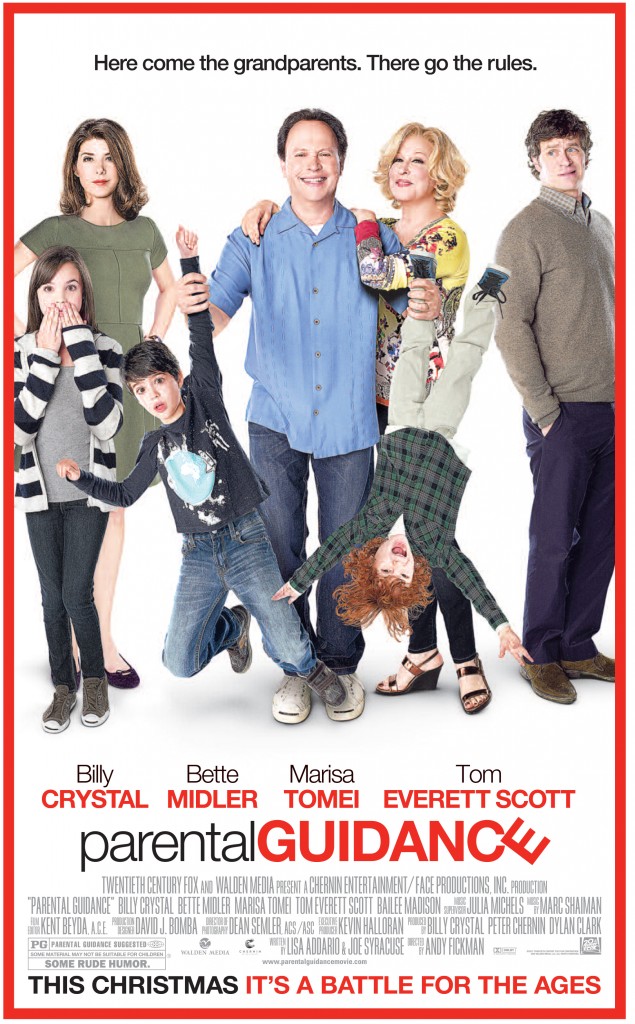 Old school grandfather Artie (Billy Crystal), who is accustomed to calling the shots, meets his match when he and his eager-to-please wife Diane (Bette Midler) agree to babysit their three grandkids when their type-A helicopter parents (Marisa Tomei, Tom Everett Scott) go away for work. But when 21st century problems collide with Artie and Diane's old school methods of tough rules, lots of love and old-fashioned games, it's learning to bend – and not holding your ground – that binds a family together.
PARENTAL GUIDANCE
Family Comedy
Release: December 25, 2012
Director: Andy Fickman
Written by Lisa Addario & Joe Syracuse
Producers: Billy Crystal, Peter Chernin, Dylan Clark
Cast: Billy Crystal, Bette Midler, Marisa Tomei, Tom Everett Scott, Bailee Madison
Subscribe
Get weekly sanity saving parenting tips, recipes, and kids activities.