My Parenting Challenges and Rewards [VIDEO]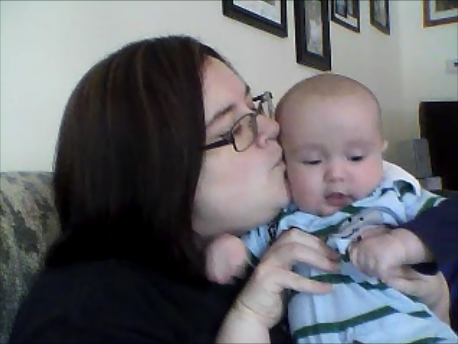 See that big boy? He is almost 3 months old already! It's crazy!
Anyway, I wanted to chat with you a little about some of my parenting challenges and rewards. Because.. let's be honest… they are there. I love being a mom but it is not always sunshine and roses. Too often it's diapers and spit up, but it's only temporary. I did get serious in this video. I could have been funny with things like I can't pee alone or use the phone or drink water without toddler backwash in it, but I kept it real.
(Video)
Other challenges include working from home and blogging, finding me time, dating my husband, getting laundry done, and mom/wife guilt.
Additional rewards include playing dress up, playing with cool toys, going to see Yo Gabba Gabba Live, snuggles, family hugs, teaching, and watching them blossom and grow. Seriously, Rissa's conversation skills and story telling continues to amaze me. I find her little sayings adorable too!
What are your parenting challenges and rewards? Funny or serious!
Subscribe
Get weekly sanity saving parenting tips, recipes, and kids activities.