I love babies, but raising a family can be expensive. That's not to say there aren't ways to cut costs and make it affordable. However, the reality is not everyone has the means to provide for their family the way they would like. Some families are down on their luck and need help getting back on their feet. And it is great to see companies and brands stepping up to the plate to help out.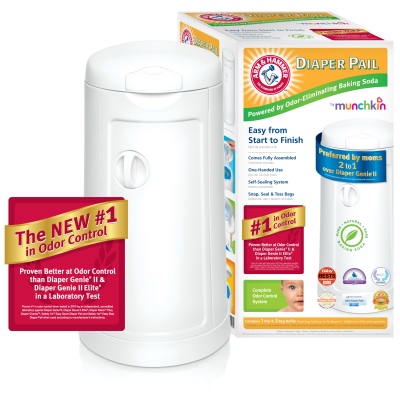 One such brand this holiday season is Munchkin.
Upon hitting the 200,000 Facebook fans mark, Munchkin will "Pail it Forward" to four deserving organizations—Baby2Baby, LA Diaper Drive, Baby Buggy and Cradles to Crayons—that cater to families, parents and children. The donation will consist of nearly 500 Diaper Pails and other baby care essentials.
I am happy to report that Munchkin has surpassed 200,000 fans already!! It's so great knowing they are donating so many baby care products to help families who need it.
What other compassionate company holiday stories have you heard/read this year?
Subscribe
Get weekly sanity saving parenting tips, recipes, and kids activities.