Valentine's Day is right around the corner and it's time to pick out the perfect gift to woo the one you love. Well, if you are into that sort of thing. Maybe you're like us and you kind of act like it's no big deal and poke fun at it some years while other years you get all romantic and lovey-dovey. Whether you take a serious approach to the big V or you take it on light-heartedly, it's still nice to receive a thoughtful gift, right?
I know I won't turn down flowers, chocolates, dinner, and diamonds (or any combination thereof). Or.. just some sexy time. (You know you were thinking it too!)  Well, here are seven unique gift ideas that you can use (or forward to your partner to drop them a hint or two or three).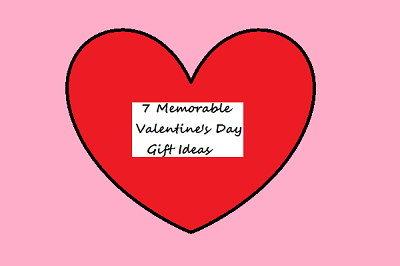 7 Memorable Valentine's Day Gifts
Personalized Valentine's Day Card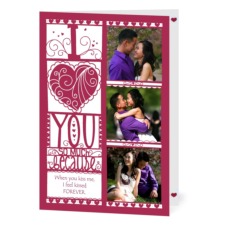 Generic sappy cards are out. Personalized cards that truly show your love and devotion are in. You can create such cards at Treat!
A Photobook
Create something super unique like a Blurb photo book filled with photos of you two from over the years, of the kids, of special moments throughout your relationship, of all those self portraits you took with your phone… the possibilities are endless!
Jewelry

Personalized Vintage Love Letter Necklace (save 15% off at RedEnvelope through 2/13/13) – Romantic and sweet!
Something a bit Geeky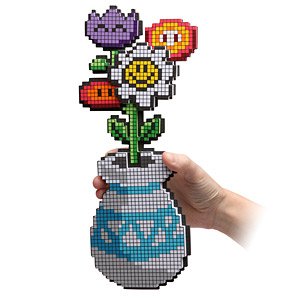 8-bit Flower Bouquet – One year I got these from Brian. They are cute! Rissa keeps playing with them though.
For the Bedroom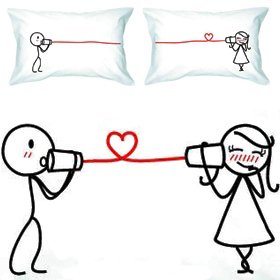 You can play telephone in bed and say "I Love You" with your pillowcases. I think these are sweet. Also would make a cute wedding or anniversary gift!
PDAs (Public Display of Affection)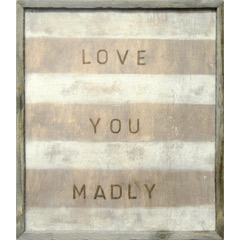 Some pretty wall art that says what you feel like this  Love You Madly Art from Layla Grayce (get 15% off Valentine's Day gifts with promo code 15pink -ends 1/31/13-)
Time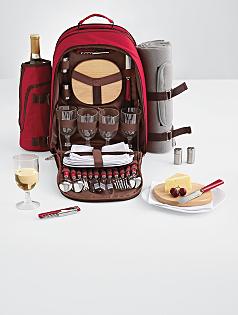 Picnic Backpack (save 15% off at RedEnvelope through 2/13/13)
Make memories together. Let the time you spend together be your gift. Unplug and just… be together. (I need to take my own advice on that one for our V-day date!)
What's your ideal Valentine's Day present?
_____
Disclosure: This post does contain affiliate links so I might be able to splurge on a gift for myself. Images are from Treat, Amazon, RedEnvelope, and Layla Grayce.
Subscribe
Get weekly sanity saving parenting tips, recipes, and kids activities.