March Moola Madness Event: Zin Frames 8×10 Designer Vintage Picture Frame (US/CAN) 3/19-4/2

Welcome to the March Moola Madness Giveaway Event!
This event will take place from March 19th at 12:01am EST through April 2nd at 11:59pm EST. Each of the participating blogs have a prize valued at $50+, so be sure to visit the rest after you enter our great giveaway below!
About the event's sponsor – Save & Make Moola:
Visit SaveAndMakeMoola.com (SAMM) to find the best savings and coupons codes to your favorite online stores. With over 40,000 coupon codes and deals from more than 3,100 retail partners, you can save on everything from clothing and gifts to travel and jewelry. Make sure you visit the Make Moola page for some great ways to earn a little extra cash.
There's a Grand Prize too!
After you are done entering ours, head on over to visit The WiC Project for your chance to win the $300 Amazon Gift Card Grand Prize! Want to earn bonus entries towards the grand prize? Make sure you visit and enter all of the giveaways in the hop!
Prize!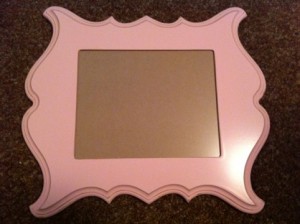 An 8×10 Zin Frame – Winner's Choice of Style and Color
Giveaway!
Log into the Rafflecopter form either with your Facebook account OR just name & email (this will help it remember if you entered already!)
Required entry to enter is the main entry – the rest are optional extras.
Click "Do It!" to see the directions for the entry option. Read the instructions and complete them, then click "Enter!" to fill in the requested information. If you submit without completing tasks, your entries will be invalid

a Rafflecopter giveaway





________________
Disclaimer: Please note that Tales From the Nursery, "March Moola Madness Giveaway Event" or the "March Moola Madness" bloggers are not responsible for sponsors that do not fulfill their prizes. We have represented each sponsor with the expectation they will fulfill their prize and in a timely manner. We will contact the sponsor regarding your prize(s). The sponsors, in most cases, are shipping their items to you directly. We will make every effort to assist you obtaining your prize. If there is an issue with a sponsor, please notify the blog you won a prize from within 4-6 weeks for assistance, after that we may be unable to assist you.
.
Subscribe
Get weekly sanity saving parenting tips, recipes, and kids activities.