Learning Letters Got More Fun With #CypherKidsClub #CBias
There are two things my daughter seems to really love: learning and my phone. I never push learning on her, we just integrate it into our play and everyday life. Rissa is pretty good at reciting the alphabet (she LOVES the ABC song!) but we are still working on letter recognition. She's pretty good with the capital letters, it's the lower case ones that tend to trick her up.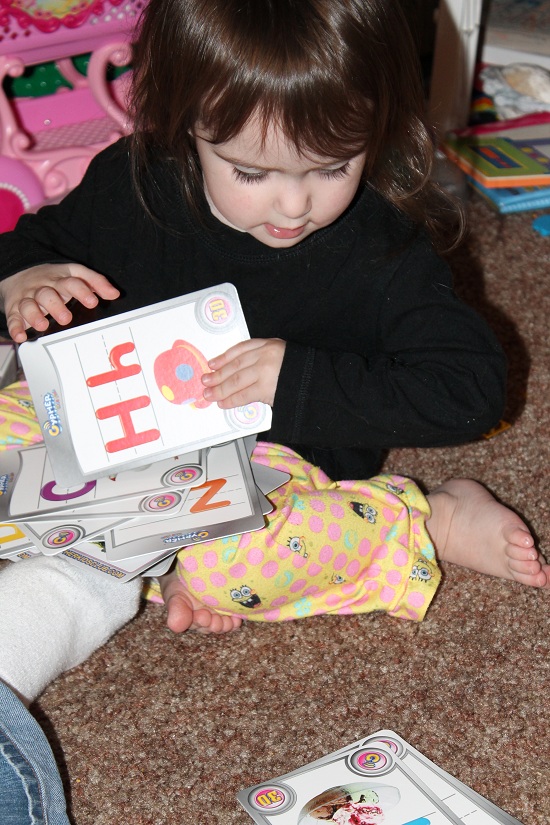 Living in the digital era, she's a pretty tech savvy toddler. Of course, that means she wants to use our phones… not for calls, but to take pictures and play games! Thankfully she prefers apps that are stories or involve some sort of educational value. While she likes to go through traditional flashcards, I thought she might have fun with Cypher's Interactive 3D Letter Cards available on Apple.com.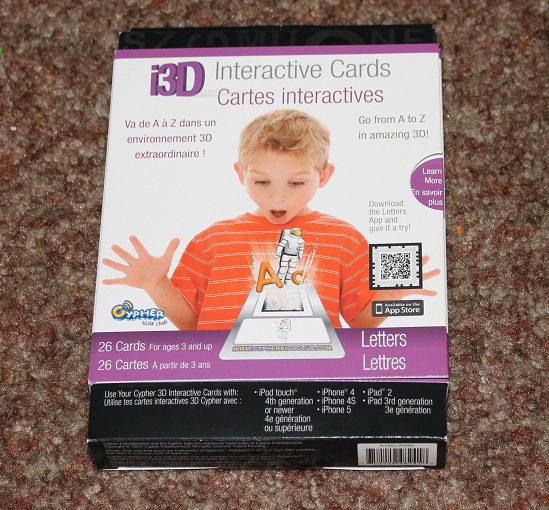 These cards are ideal for children 3 years old and up, but if Rissa is interested we don't let the age recommendation stop her! She was happy to have new cards to look through. I liked that they had a nice mix of animals and objects to represent each letter of the alphabet. Too many of her learning books and cards use the same things over and over. While repetition is good, it can get a little boring.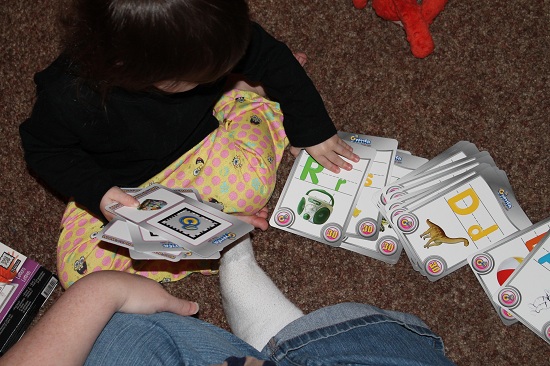 While I downloaded the app, Rissa looked through the cards and "counted" them.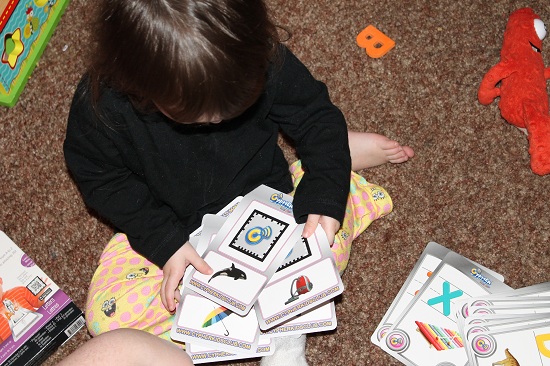 You can see us checking out the cards together using my iPhone 4 in the video below. These work with iPhone 3, 4, 4S, 5; iPads, and iPod 3 and 4. It requires iOS 5.0 or higher.
She thought it was neat to see the letters pop up on my phone and interact with it, but she didn't connect that I was using the card with my phone. She had a hard time leaving the card on the floor, but thankfully it doesn't make the app crash.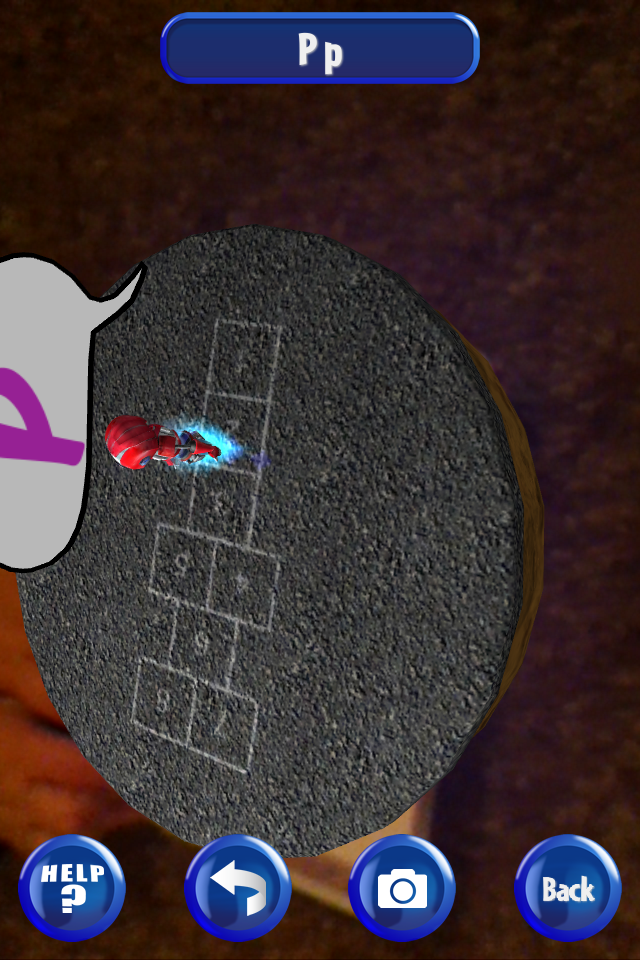 These won't be an everyday activity for us, but we'll definitely be pulling these out as a special learning treat. I don't want her to play with the cards and my phone by herself, so it will be something we can do together.
If you have a young child who's working on learning their letters or numbers, you might want to check these out. Or, hey, get them as a stocking stuffer for the holidays! The app is free, the cards cost $29.99 with free shipping. (And the shipping is fast!)
To learn more about the available augmented reality cards, please visit the Cypher Kids Club website.
_________
Disclosure: I am a member of the Collective Bias™ Social Fabric® Community. This shop has been compensated as part of a social shopper insights study for Collective Bias™ and  Cypher Kids Club #CBias #SocialFabric
Subscribe
Get weekly sanity saving parenting tips, recipes, and kids activities.