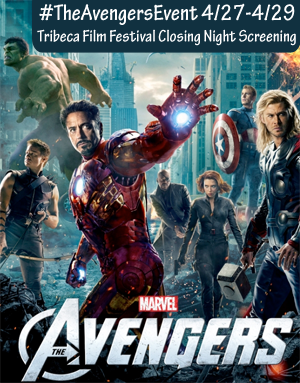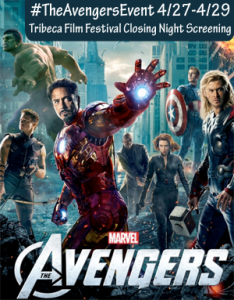 I can hardly believe my (first!) trip to New York is in just a few short days. Early Friday morning I'm leeeeaving on a jet plane…. and won't be home until late Sunday evening. While I'm still nervous about flying without my husband and dealing with anxiety over being away from my daughter, I am also SUPER excited.
Like SQUEEEE! and my insides are full of butterflies and knots excited.
It'll be different yet so fun! I'll get to do a little sight seeing plus all the fun activities Disney/Marvel has planned for us. Oh and of course there's the screening of The Avengers on Saturday evening at the Tribeca Film Festival! It's going to be ah-maze-ing. Since they will also be honoring everyday heroes that night, I think I better take along some tissues.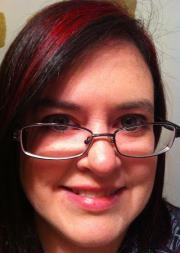 My bags are not packed yet, but I need to get working on that! I found a pretty dress to wear, I went to the salon for a cut and color (no "I did it at home" hair for this special occasion!!), and I'm getting my first mani-pedi today (well, my first pedicure… I've had manicures before). I want to look and feel good as I strut that red carpet!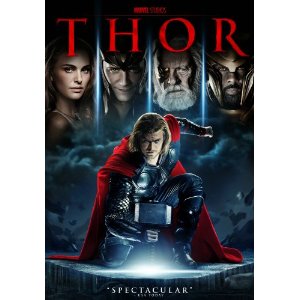 I've also been busy doing my homework. We watched Thor to help me with developing interview questions for Tom Hiddleston who plays Loki, Thor's brother. If you haven't seen it yet… you must see it. It's a good action film, a good precursor to The Avengers, and Chris Hemsworth (Thor) is very pleasing to the eye!
Yes… I said interview questions!
We get to interview Tom Hiddleston (Loki) and Cobie Smulders (you may know her as Robin from How I Met Your Mother) who plays S.I.E.L.D Agent Maria. I have a few questions put together and am working on some more. If you can think of a question you'd like me to ask add it in the comments and I'll see what I can do! (A big thank you to my buddy @Samodean for contributing a few questions and being my go-to comic source!)
*I am attending The Avengers Event as a guest of Disney/Marvel. All thoughts and opinions are honest and my own!*
Subscribe
Get weekly sanity saving parenting tips, recipes, and kids activities.