Introducing 'Because Prompts Are Fun'
It's been great doing more free writing again. Writing without deadlines… Being creative and sharing stories with you.
Sometimes we need a little nudge to get the words flowing which is where prompts can be helpful. And the prompts themselves can be quite fun. I have my favorite writing prompt link up that I try to participate in each week, but fancied adding another. Mary of iNeed a Playdate is joining me on this new venture and we hope you'll join us!
On Mondays we will announce the weekly prompt(s). Pick one (or more if you are really inspired) and come back on Friday to linkup with us!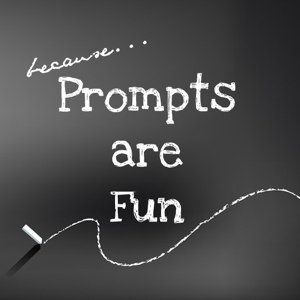 Because new projects can be a bit difficult to get rolling we thought we'd start with the theme HARD.
Prompt choices:
Hardest day as a mom.
Hardest thing about blogging.
Hardest class you ever took.
Get brainstorming and don't forget to visit on Friday to share your post!
Subscribe
Get weekly sanity saving parenting tips, recipes, and kids activities.