Disclosure: I am participating in the Verizon Moms Voices program and have been provided with a wireless device and six months of service in exchange for my honest opinions about the product.

It's been an Android year for our family. Earlier this year we decided to switch from our iPhone 4 to the Samsung Galaxy S3. We've had iPhones since 2009. It was my first smart phone and it will forever hold a place in my heart.
Over a year ago we purchased a Motorola Xoom tablet. I never used it much. It was mainly Daddy and Rissa's for watching movies and reading ebooks. I was delighted to have my own tablet to play with when I received the Galaxy Tab 2 when I became a Verizon Wireless ambassador.
Then last week I received my second device to review from Verizon. They gave us hints and had us waiting in anticipation for FedEx to arrive. I was pretty happy when I saw my guess was right!
The Samsung Galaxy Note 3.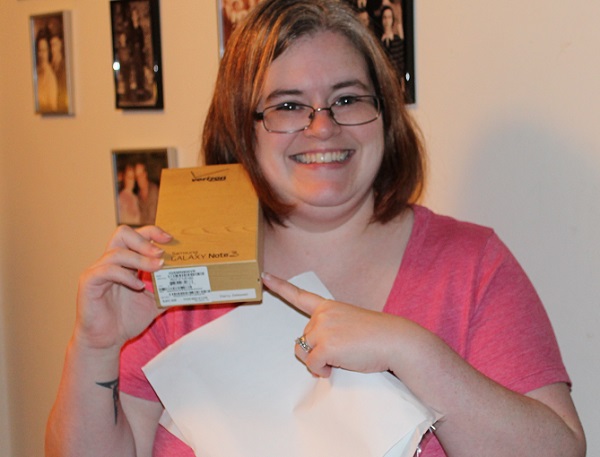 Part smartphone, part tablet. Winning my tech love.
It is tablet like with a larger screen, a stylus, and all the features of a phone plus some. Since the least used feature on my phone is the actual phone…. I'm thinking a "phablet" is perfect for me.
The larger screen makes it even easier to read without the bulk of a tablet. The Note 3 is slimmer than my S3. It does fit in (most of) my jeans pockets. (I usually keep my phone in my pocket, so that is very important to me.)
And… if I need to make a call I can.
I've been trying out the camera which has more settings and features than my S3. I'm pretty impressed with the image quality so far. It's crisp. Well, at least the back camera is, though I'm still getting a lot of blurry photos. (Might be due to "beauty mode.")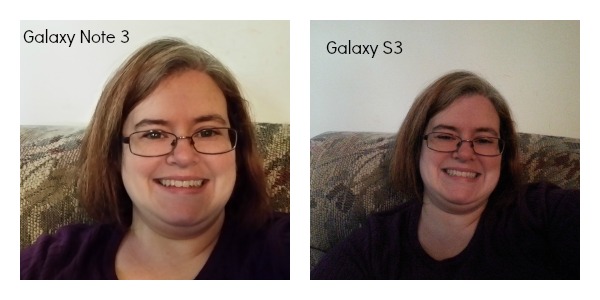 Note I did not alter lighting. I tried to hold both out the best I could using timers to get a comparison.
After just a week I'm seriously considering it as a replacement to my current phone (which I do really like).
What phone do you have? Are you interested in the Galaxy Note 3?
Subscribe
Get weekly sanity saving parenting tips, recipes, and kids activities.