Getting Anxious for Spring @Sears #GrillingisHappiness #spon
We lucked out again this year by not having much snow in Wisconsin until mid-January. Usually it's been around since November or December. There have even been a few warm days that melted away the snow and ice. Yeah, I know! It sounds crazy, doesn't it? My daughter enjoyed splashing around in puddles. In January.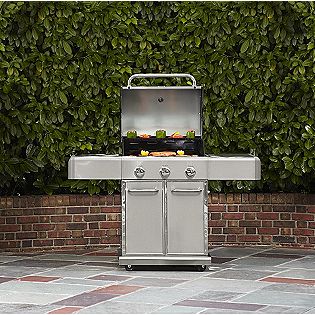 Then we got more snow recently and it is hanging around longer than I would like. I had a taste of warmer weather and it has me anxious for spring. Sears knows that many of us are daydreaming about backyard barbecues and late night chats on the porch. Boy, how I'd love a steak fresh off the grill. And we need a new grill too. Our current one is buried beneath snow and ice without its grill cover to protect it. So maybe we will have to check out a Kenmore grill?
"Outdoor living is a lifestyle, not just a seasonal must-have. Sears is unveiling its latest collection of chic and affordable patio designs at the prestigious culinary celebration, Food Network's South Beach Wine & Food Festival, February 21st – 24th in Miami. This indulgent festival not only features thousands of culinary influencers & consumers, but the exclusive lighted patio line & Kenmore grill from Sears!"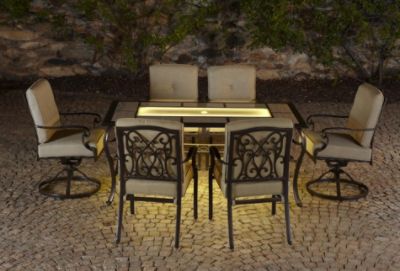 If we had room for a full patio set, this one would be lovely, yeah?
 
"A few highlights include a Kenmore Elite Grill with 692 sq. inches of cooking space and lighted patio furniture to extend your outdoor fun from day to night! Sears is proud to have Ty Pennington and George Hirsch serve as hosts of the Grilling is Happiness Lounge featuring these unique lines in a wide range of styles and price points. Visit Sears.com and let our design team help you extend your living space to the outdoors."
______
Disclosure: This is a sponsored post. I am a Sears blogger, though all opinions are my own. Images and quotes used with permission.
Subscribe
Get weekly sanity saving parenting tips, recipes, and kids activities.