Get More Comfy With the Utterly Yours Pregnancy Pillow
If there's one thing pregnancy can guarantee it's a change in your sleep. Before having my daughter, I was a stomach sleeper. Occasionally I'd be on my side, but never my back. Once she was conceived though it was too uncomfortable to sleep on my tummy. Between sore breasts and a growing belly bump I was pretty much forced to side laying early on.
I haven't really been able to go back to my tummy yet. I'll even sleep on my back sometimes (always elevated while preggo though).
The hardest for me is the second half of my pregnancies, especially as I near my due date. It gets harder to climb in and out of bed or get up and down from chairs and couches. The growing baby bump can make me feel like a beached whale at times!
During my first pregnancy I didn't try any maternity pillows. Instead I would wedge a pillow between my knees. Eventually I bought a body pillow. It worked okay for my belly to lay on it and a leg, but it didn't help my back.
There's something about the way the belly is weighed down and the separating of the pelvis that makes side laying almost a balancing act. An act that wrecks my back!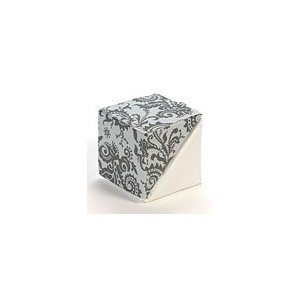 I decided to give the
Utterly Yours Pregnancy Pillow a try since it offers belly and back support. Plus it's compact and doesn't look like it'd take up the entire bed the way many similar pillows do.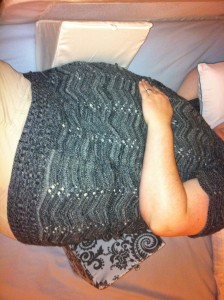 It's size makes it a great option for traveling. You do need to make sure you get the right size for your belly because of the way you lay on it – almost cradling back and bump. It's been comfortable the times I've used it. I like the back support. I feel like I can rest against it without worrying about rolling onto my back.
The only reason I don't use it every night is because I am not in bed every night….sometimes I'm on the couch. Well, that and sometimes it is a lot of work to try and get myself positioned over it correctly when crawling into bed. I wouldn't say it's made my sleep amazingly better, but it has helped alleviate some discomfort.
Did you use a special maternity pillow to help you sleep?
______
Disclosure: I received a pregnancy pillow for review. Post contains affiliate links.
Subscribe
Get weekly sanity saving parenting tips, recipes, and kids activities.