This post was created in partnership with McDonald's. All thoughts and opinions are my own.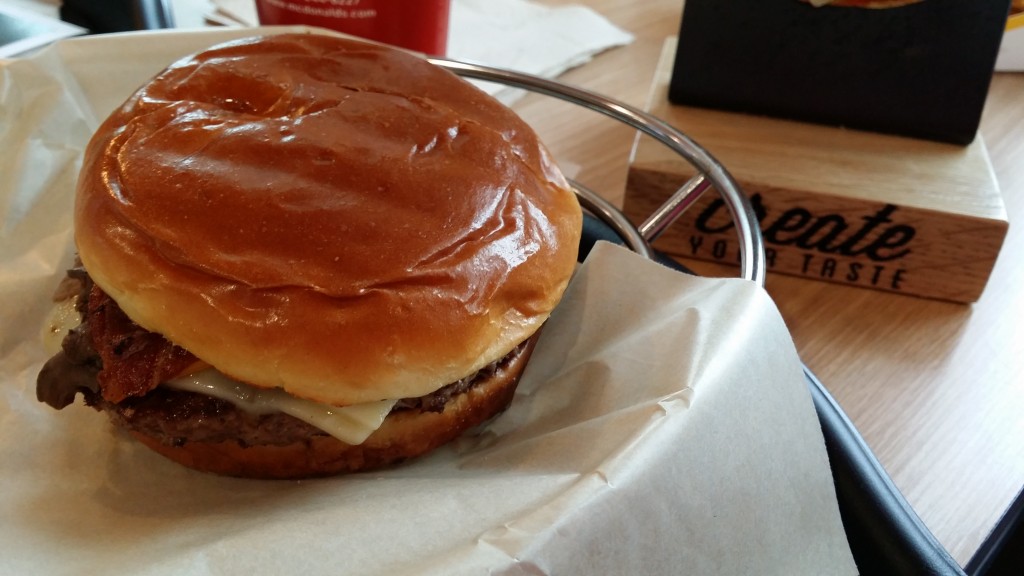 I love a good burger. What I don't like is when I'm not sure what comes on it. I rarely ask for things (like onions) to be left off because I was taught at an early age to take what I don't like off myself. Sometimes it's hard to do that depending on how it's put together. However, tt used to take too long to request alterations to regular menu items. So when I was asked to try out the new Create Your Taste burgers at a local Milwaukee McDonald's, I was intrigued. I much prefer to say what I DO want rather than what I don't!
We visited the McDonald's at 8100 W. Brown Deer Road in Milwaukee. The sign outside invited us to come inside and create the burger or our dreams. As we walked in, we were greeted by friendly staff who asked if we were going to try the new Create Your Taste burgers and directed us to the ordering kiosk (which is in the same area as the counter). I ordered mine first and someone walked me through the ordering process at the kiosk.
The choices are easy to see and select on the touch screen menu. There are 22 delicious choices for toppings and you can pick and choose what you want at no extra charge (except bacon – bacon costs extra). They have new bun choices available like an artisan bun or a Ciabatta roll. There are new sauces they've never had before.
Oh, what did I get on my burger? It was a lunch to indulge my tastes. I ordered my burger with bacon, two kinds of cheeses, mushrooms, and garlic sauce all on an artisan bun. I was so excited over all the choices I forgot to add lettuce to top it off!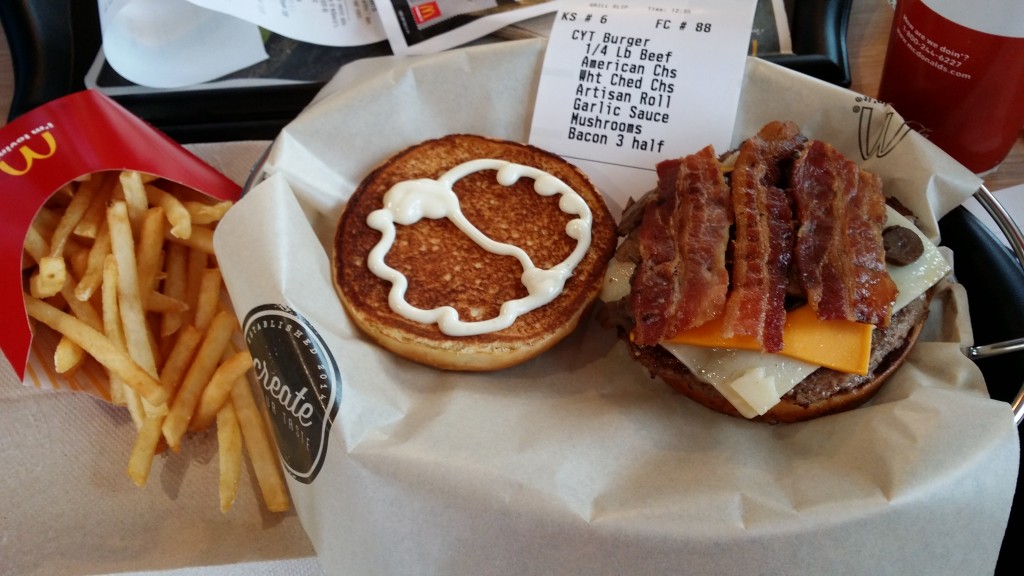 After ordering and paying at the kiosk, I was given a pager and  a number to put in a clip stand at our table so they could bring my order out to me. It was a nice change and made it easier for me to get my kids situated and seated. My burger was brought out open so I could see that all my toppings were there and the staff offered to get anything else I might need.
The only thing that complicated our family lunch outing was needing to order each burger separate. It didn't seem like my husband and I could have both of ours on the same order and we had to go to the counter for a separate order for the kids' Happy Meals. If ordering can be streamlined at the kiosk along with delicious custom burgers, we would love that!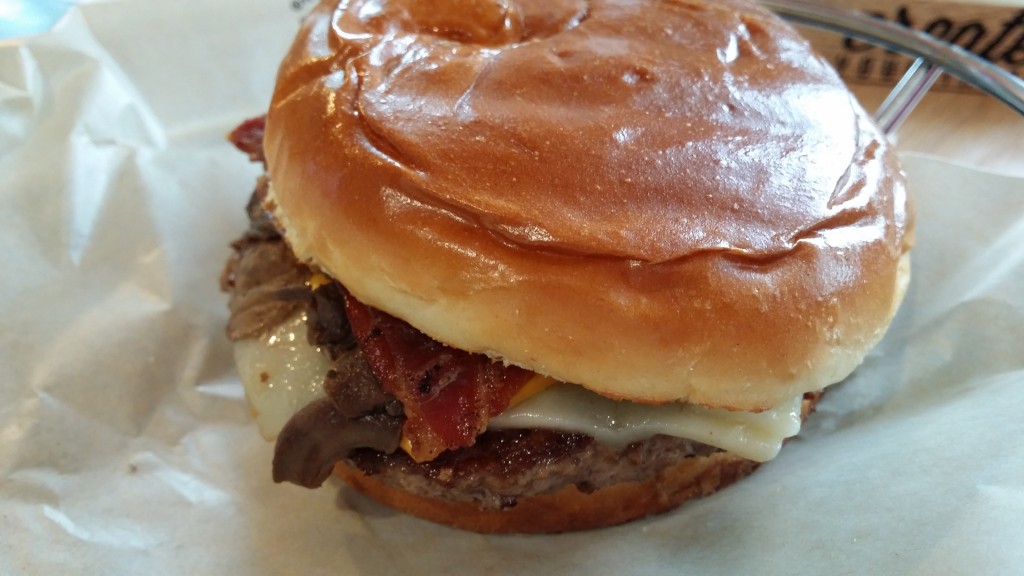 What would you put on your dream burger?
Subscribe
Get weekly sanity saving parenting tips, recipes, and kids activities.