Gear Up for Spring With Miracle-Gro Expand 'n Gro Concentrated Planting Mix
This is a Sponsored post written by me on behalf of Scotts® for SocialSpark. All opinions are 100% mine.
I really want a green thumb. I've tried to have flowers and plants, but I just don't have the touch. Sure, they bloom and do okay with little interference from me, but other than our perennials, I can't seem to keep anything going. Ever since we moved into our house I've had ideas for adding flowers. I have yet to do it though. Thankfully, Brian's grandmother planted hastas, tulips and daffodils while she lived here along with a few others that grow well on their own. I'm done with my excuses, this year I want to at least have some potted flowers decorating our front porch!
Since it is still early for most flower planting around here, I didn't find as much inspiration at Home Depot as I thought I would.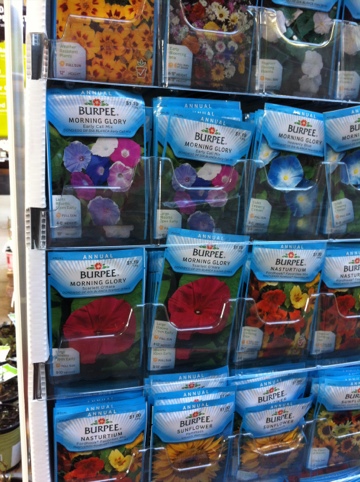 Do I want to plant seeds?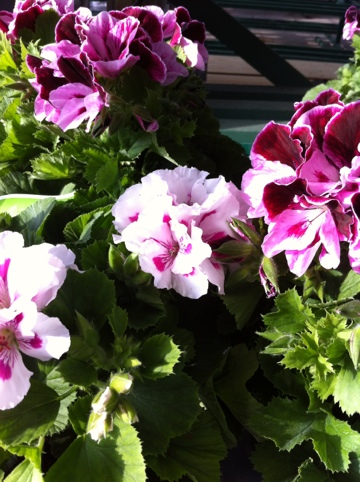 Or do I want to repot some violets or geraniums?
I'm thinking I want to repot using Miracle-Gro Expand 'n Gro™ potting soil. I've used Miracle-Gro feed in the past and it seemed to help. This stuff is designed to help with moisture control. I am guilty of over AND under watering plants. The coconut coir fibers helps make sure the water is used efficiently and retains 50% more moisture than average potting soils. It releases the water when needed, keeping the water supply more even and steady.
I thought this was only for use in pots, but you can mix it with your ground soil to lessen the density and improve your garden's soil for years. Fruit and vegetables grow up to three times, it expands up to three times when water is added and it feeds your plants for six months. This is some hard working planting soil!
Interested in trying some to help prep your garden? Comment by April 15, 2012, for a chance to win a sample. Only one comment entry per person. A winner will be drawn randomly and notified by email.
Subscribe
Get weekly sanity saving parenting tips, recipes, and kids activities.
Written by
darcy
Darcy lives outside of Milwaukee, Wisconsin with her husband, their two kids under 7 years old, two cats, and a rescue dog. She loves to share kids crafts, simple recipes, and parenting tips to help other moms. She's passionate about education (which is why she is a PTO board member and Box Tops Coordinator) and all things babies. Darcy loves purple, geek culture, and making an ordinary life feel extraordinary. She and her family enjoy exploring Wisconsin and planning local adventures. Author of Breastfeeding 101: Beauty in Breastfeeding, available on Amazon. Her writing has also been featured on Babble, CafeMom, and Mom.me.
View all posts by: Darcy Zalewski