This post is sponsored by Zulily and contains affiliate links because I shop there too much! Okay, not too much…
I love good discount sites so I adore Zulily. Even though they carry some women's items, I mostly shop there for the kids. About a month ago I bought Rissa some really nice Stride Rite boots there. Last year, I got her Brobee Halloween costume there as well as a few Christmas gifts. This year, I've done even more Christmas shopping. In fact I ordered a few things over the weekend!
So when I was offered the opportunity to review some holiday outfits from Zulily, of course I said yes! I had no idea what was coming for Xander, but was pretty delighted with what came for him.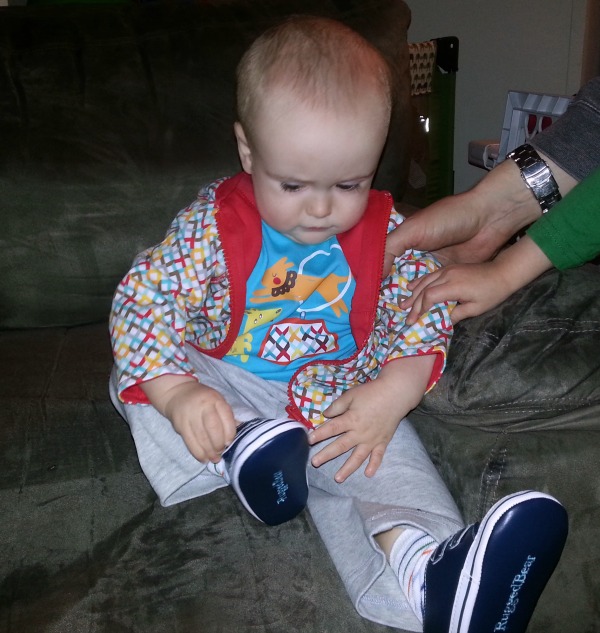 We loved the bright colors and feel of the fabric of this outfit by Zutano. BabyLegs are always a hit around here and were included, as were some shoes. Xander has never worn shoes before so he got frustrated trying to walk in them. He liked playing with them and kept trying to put them back on anyway.
The real holiday outfit treat was the adorable little tux. I mean, seriously, how can you resist a baby boy dressed so handsomely?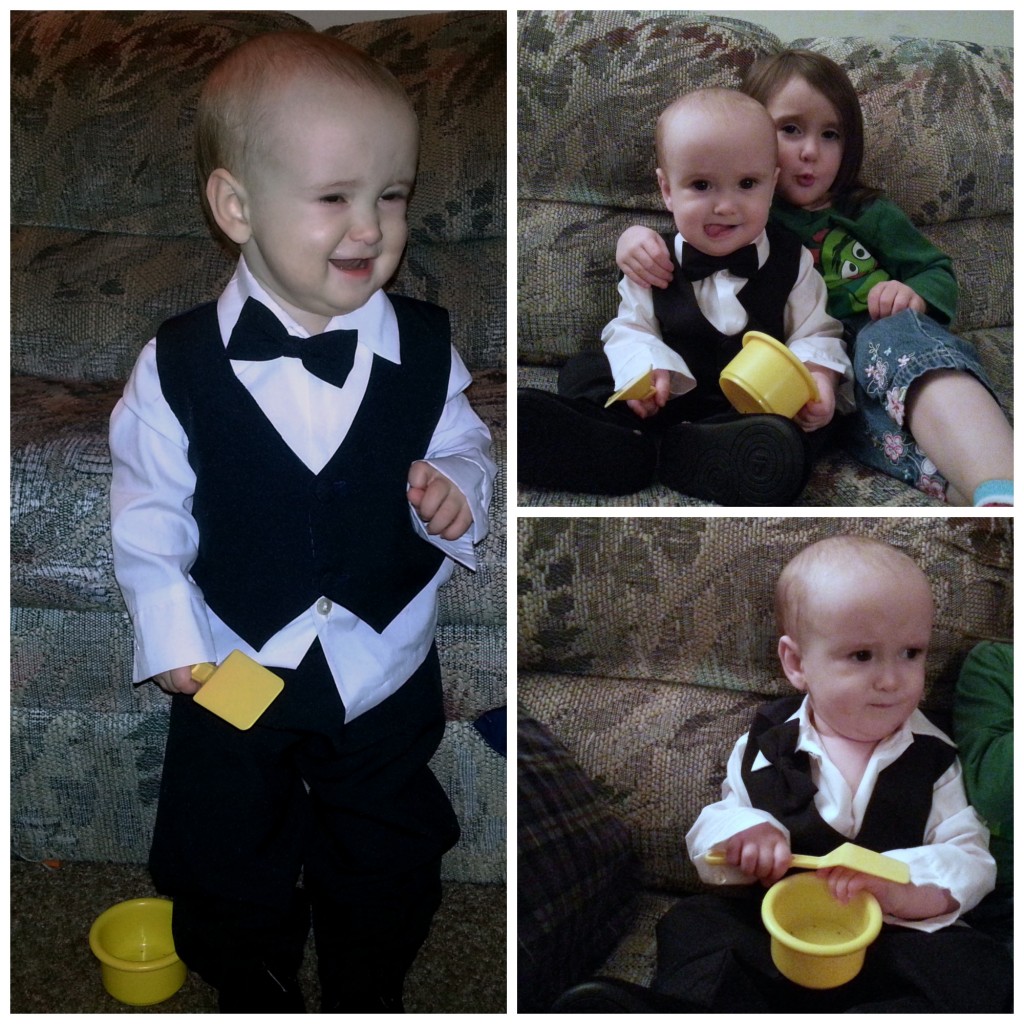 Rissa kept saying he looked like "a Doctor baby" since she knows the Eleventh Doctor wears bowties. I could barely stand all the cuteness! My only regret is not having this suit for our photo session last month. I thought he might try to pull the bowtie off, but he left it alone. He just didn't like me trying to clip it on! (I could not get him to let go of that spatula though.)
It was the perfect outfit for him to wear on the night of his first birthday… another reminder that he's growing up to be a little man!
I'm hoping to hit up Zulily's holiday clothing sales earlier next year! Do you buy your kids Christmas outfits?
Subscribe
Get weekly sanity saving parenting tips, recipes, and kids activities.