Several months ago I got really excited to see that Dreamworks How To Train Your Dragon Live Spectacular would be coming to Milwaukee in October – and it's almost here!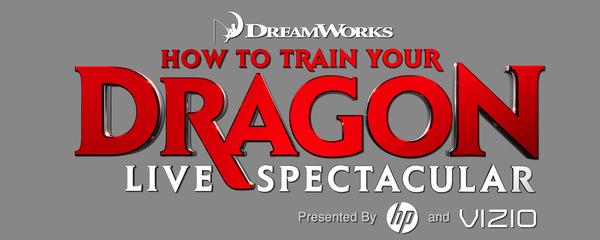 This one of a kind show, featuring fire breathing dragons of epic proportions, will be flying into the Bradley Center in Milwaukee, WI from October 25th through October 28th 2012 for just seven performances. Tickets start at $35 with a special $10 off for opening night! A limited number of special premium Dragon Hot Seats, VIP ticket experiences and family packages are also available.
If you are a fan of the animated film How to Train Your Dragon, you won't want to miss the opportunity to see it come to life before your very eyes! Like in the movie and the book it is based off of, the show will focus on Hiccup, a Viking teenager, who doesn't fit the mold of a heroic dragonslayer. He and his village are challenged to view things differently after Hiccup comes face-to-face with a dragon.
I can't wait to see how it is performed live! I just know that the mechanical dragons will be amazing.
Upcoming Tour Dates
I know not all of my readers are here in the Milwaukee area, so I wanted to let you know the national tour dates through the end of this year.
10/25 – 10/28 Milwaukee, WI
11/1 – 11/4 Saskatoon, SK
11/22 – 11/25 Winnipeg, MB
12/6 – 12/9 Tacoma, WA
12/19 – 12/22 Fresno, CA
12/26 – 12/30 San Jose, CA
Be sure to keep an eye on www.dreamworksdragonslive.com for the most up-to-date information regarding tour stops, dates, and ticket sales.
Ticket Discount!
Get 25% off tickets for weeknight shows (Thursday and Friday only) with code MOM in the promotions and special offers box at checkout. This deal is valid nationwide for weeknight shows. Purchase your tickets at www.dreamworksdragonslive.com.
____
Disclosure: My family is being provided tickets to attend this event and provide coverage. No other compensation has been received.
Subscribe
Get weekly sanity saving parenting tips, recipes, and kids activities.