I try to eat relatively healthy but I know I don't always get all the nutrition I should from my food which is why my family uses supplements. Before we started having kids, my husband and I both took a multivitamin. Once we were trying to conceive I switched to a prenatal vitamin. I've been taking prenatal vitamins for more than two years now! Along with those I've also taken DHA, Omega 3 Fish Oil, and Folic Acid.
Unfortunately, I hear about other supplements that would be helpful to take, but I'm never quite sure what combinations I can take. I don't really want to take 20 separate pills each day, but I don't want to take too much of one vitamin or mineral either. It can get rather confusing. I've gotten better at taking my vitamins, but sometimes I forget. And forgetting doesn't do much good for me or my kids.
So, instead of relying on only my OB regarding my supplements, I was interested in finding information that I could read to help me make educated decisions about my vitamin regimen. I have been trying out the WannaBeWell App from LifeSupplemented.org.
WannaBeWell App
The WannaBeWell app let's you choose a Wellness Coach who gives you educational and motivational tips and messages on your journey to a healthier lifestyle. There are "Healthy Missions" given out that you can claim for trophies, such as eating your fruits and veggies for the day. There is also a Supplement Resource Center where you can search for information about vitamins and supplements. It's nice being able to look up information on your phone if you are standing in front of shelves and shelves of supplements! My favorite feature is the reminders – you can set it up to remind you to take your vitamins and/or when to buy more.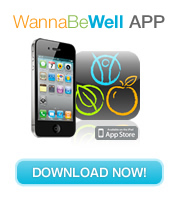 Life Supplemented Online Resources
You can also access resource information online at lifesupplemented.org. There is a quiz you can take to get a wellness assessment which will give some tips on ways to improve your health. The Supplement Resource Center can be accessed online where there are thousands of articles and information to help you make decisions about what supplements to take. There is also a blog called The Supplemental, which offers a variety of information about healthy diets, supplements and diets provided by expert bloggers.
Final Thoughts
There is a LOT of information offered by Life Supplemented which still contributes to the overwhelming factor, but at least it's all in one place. I no longer have to try and search multiple websites to get the information I'm looking for. I was surprised that I couldn't find prenatal vitamins listed. I know there are variations, but I really wanted a way to easily compare and figure out what is safe to take WITH my prenatal vitamin.
_______
Disclosure: I wrote this blog post while participating in a blog tour by Mom Central Consulting on behalf of Life…supplemented. As a thank you for participating, I received a $25 promotional item, and a $25 donation was made on my behalf to Vitamin Angels.
Subscribe
Get weekly sanity saving parenting tips, recipes, and kids activities.