The more clips and posters I see for this movie the more excited I get for it. Almost wish we would have kept our original idea of family themed Oz costumes this year. I think it'll be a must next year! When I was younger I could pass for a Dorothy Gale, but I think Rissa would make a cuter one. Brian could be my Oz (he is the wizard behind the blog curtain after all).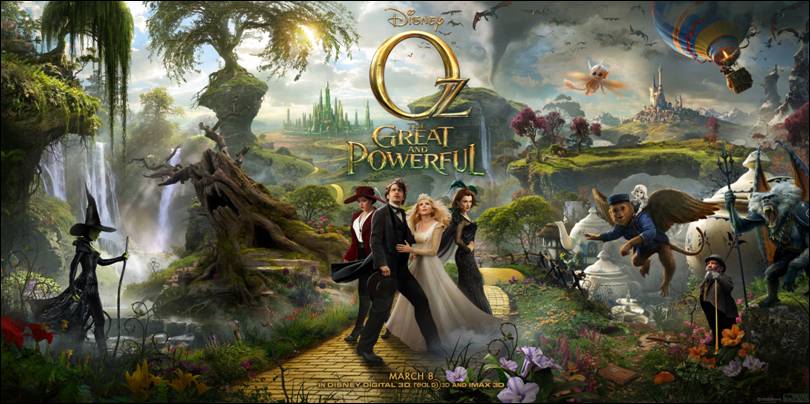 Anyway, here is brand new trailer!
(Video)
"Like" OZ THE GREAT AND POWERFUL on Facebook: https://www.facebook.com/OzTheGreatAndPowerful
 "Follow" OZ THE GREAT AND POWERFUL on Twitter: Twitter.com/DisneyPictures
 Visit the website: http://www.Disney.com/TheWizard
 OZ THE GREAT AND POWERFUL lands in theaters everywhere on March 8, 2013!
Subscribe
Get weekly sanity saving parenting tips, recipes, and kids activities.