Deal: ModCloth's 70% Off Cabin Fever Sale
It's only mid-January and I'm starting to feel a little cabin fever. It'll be nearly 4 months before I can call Wisconsin weather spring-like. It doesn't stop me from looking at some spring styles though.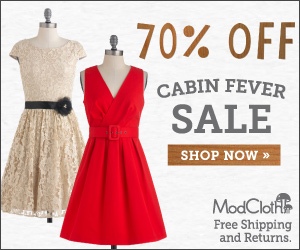 Ready to update your look for the new year? Then it is time to catch the fever, as in the ModCloth Cabin Fever Sale. For a limited time you can get 70% off great styles from ModCloth during their annual Cabin Fever Sale. Supplies are limited so grab your favorites today before they are gone!
Here are a few cute items I saw while browsing around:
a href="http://www.darcyandbrian.com/wp-content/uploads/2013/01/20130123-142937.jpg">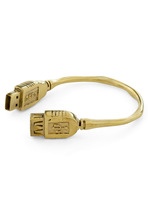 (Yes a USB cable bracelet! How delightfully geeky… Bonus points if it works….)
So if you like retro, indie or vintage inspired fashion, you will want to head on over to ModCloth's 70% off sale!
_____
Disclosure: post contains affiliate links.