We're happy to help spread the word about great family-friendly entertainment in the metro Milwaukee area!
Do you have a preschooler who loves to sing and dance? Silly question, I know! Both of my kids love music too. I never thought I'd be one of those moms who actually enjoyed some of these children's bands, but they really grow on you.
From their brightly colored clothes down to their catchy tunes, The Fresh Beat Band is great fun for the little tot crowd. Marina, Kiki, Twist, and Shout go to music school together and everything they do is infused with music! Whether or not you've watched their show on Nick Jr., it's fun, kid-friendly entertainment.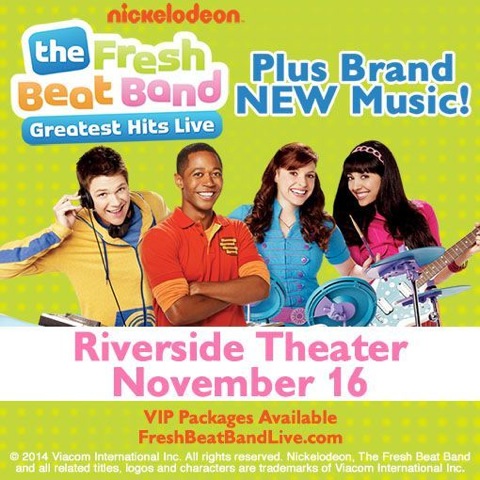 They are currently on tour sharing their greatest hits plus new songs with kids all across the nation. They are coming to Milwaukee on Sunday, November 16, at 4:30PM at The Riverside Theater. Tickets are still available for this show.
For my non-local readers – be sure to check The Fresh Beat Band tour dates and see when they'll be coming to a city near you.
Subscribe
Get weekly sanity saving parenting tips, recipes, and kids activities.