Black Friday Shopping with Personal Shopper by Shop Your Way #PersonalShopper
Ever wish you could have someone else do your shopping for you? I actually like shopping for gifts (but not for clothes or shoes for myself) and enjoy shopping for others. When I was younger (like high school/college younger) I used to wonder if there was a way I could do that as a job. If someone needed help shopping for gifts, I was their woman! I'd come up with suggestions based on the information they provided: age, sex, general likes and dislikes… After awhile I couldn't figure out how exactly to turn that into a business so I gave up.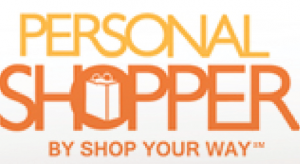 Now, I have another shot at it with the Personal Shopper by Shop Your Way Program. It's not entirely what I envisioned years ago, but it's the same basic concept. So I signed up for the  Personal Shopper by Shop Your Way Program. Now I need to invite family and friends to be my clients so I can help them get their shopping done by making recommendations and finding deals for them. Anyone shopping for kids I could really help since I tend to keep up on toy trends – I could save my friends and family time and money!
The best part? I can actually earn some money being a Personal Shopper. Seriously! As a Personal Shopper I can earn 1% commission on all qualifying purchases made by my clients. And you can too! Just sign up and request an invite.
If you have 20 or more clients who make a purchase you can earn a 2% commission (they must use their SHOP YOUR WAY REWARDS membership number when buying online or in a store). On the 15th of each month Sears will send you a check for commission you earned, as long as that commission is $20 or more (otherwise it will carry over to the next month).
So whether you are helping someone else shop or putting together ideas for yourself, it's really easy to create catalogs of products from Sears, Kmart, Lands End, and their other affiliated stores.
You can see the wish list I started…. I included some items Brian and I want for the house and gift ideas for Rissa.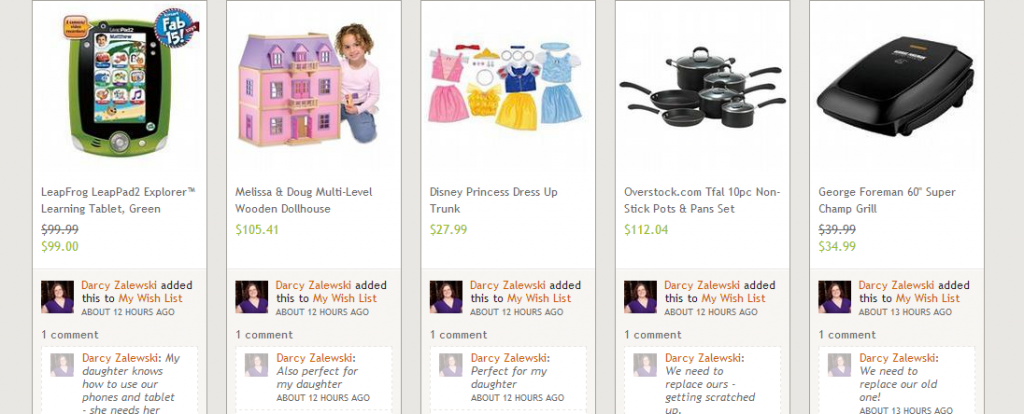 Creating lists or catalogs before Black Friday will make it easier to brave the crowds. Several years ago when Rock Band came out, my dad knew Brian and I really wanted it. My dad hates crowds, but he knew there was a deal on the Rock Band bundle on Black Friday so he actually went out and got it that day. The lines and crowds aren't nearly as intimidating if you have a plan in mind. It's definitely not a day to just go and browse, in my opinion.
And if you prefer to shop online (like I often do these days) then these lists make it easier to click through and add to your cart!
Do you go out shopping on Black Friday?
______
Disclosure: This is a sponsored post. I am a Sears Blogger, though all opinions shared are my own.
Subscribe
Get weekly sanity saving parenting tips, recipes, and kids activities.
Written by
darcy
Darcy lives outside of Milwaukee, Wisconsin with her husband, their two kids under 7 years old, two cats, and a rescue dog. She loves to share kids crafts, simple recipes, and parenting tips to help other moms. She's passionate about education (which is why she is a PTO board member and Box Tops Coordinator) and all things babies. Darcy loves purple, geek culture, and making an ordinary life feel extraordinary. She and her family enjoy exploring Wisconsin and planning local adventures. Author of Breastfeeding 101: Beauty in Breastfeeding, available on Amazon. Her writing has also been featured on Babble, CafeMom, and Mom.me.
View all posts by: Darcy Zalewski