Because Prompts are Fun: My Favorite Love Songs
I love music. Loud, with killer guitar riffs and lots of drums. Sometimes fast, thrashing, but always feeling it to my very core.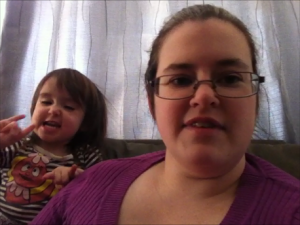 Because I want to rock.
But…sometimes there's a song that speaks to my heart. Some would call that a love song. So! Let's take a look at some of my faves.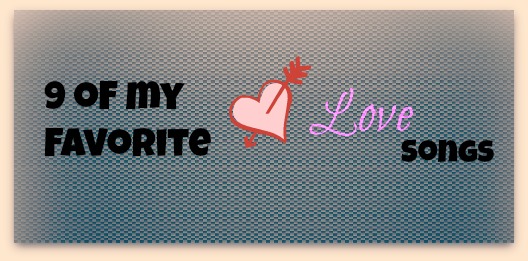 My Favorite Love Songs
1. "Love of a Lifetime" by Firehouse
Total hair ballad but it is our song and the first song we slow danced to as husband and wife.
2. "Livin' on a Prayer" by Bon Jovi
Sticking it out together through good times and bad is the very definition of love – isn't it?
3. "It Must Have Been Love (but it's over now)" by Roxette
It sounds like a one night stand, but it is sung with such emotion that it always stirs my feelings and reminds me what loneliness feels like.
4. "Never Going to Give You Up" by Rick Astley
No, you aren't being rickrolled but I felt this deserved a spot.
5. "More Than Words" by Extreme
Best acoustic love song ever. The lyrics are truly beautiful too.
6. "Everything I Do, I Do it for You" by Bryan Adams
I always loved the romance in Robin Hood, but this song sealed it for me. Now it seems almost cheesy but, I like this song.
7. "Nothing Compares 2 U" by Sinead O'Connor
Another song sung with so much emotion. Plus nothing can compare to the love of your life.
8. "I Would Do Anything for Love But I Won't Do That" by Meatloaf
Love a man who respects me…but I love power ballads even more.
9. "Without You" by Mötley Cru
Another phenomenal hair ballad. I really thought they felt lost without me.
10. "Baby" by Justin Beiber
Just kidding, see #4.
Wow this was way harder than I thought it would be. I kept getting distracted by hair band songs I love (but aren't love songs) and songs that always make me cry (again not about love exactly).
Well, spill it – name one of your favorite love songs!
Subscribe
Get weekly sanity saving parenting tips, recipes, and kids activities.
Written by
darcy
Darcy lives outside of Milwaukee, Wisconsin with her husband, their two kids under 7 years old, two cats, and a rescue dog. She loves to share kids crafts, simple recipes, and parenting tips to help other moms. She's passionate about education (which is why she is a PTO board member and Box Tops Coordinator) and all things babies. Darcy loves purple, geek culture, and making an ordinary life feel extraordinary. She and her family enjoy exploring Wisconsin and planning local adventures. Author of Breastfeeding 101: Beauty in Breastfeeding, available on Amazon. Her writing has also been featured on Babble, CafeMom, and Mom.me.
View all posts by: Darcy Zalewski