Because Prompts are Fun #6 – Cabin Fever
I've got a fever but it won't be fixed with more cowbell. Winter in Wisconsin tends to keep me more cooped up, especially with a newborn. I suspect others may be itching for spring too. Since blogging is an excellent therapeutic outlet, we figured it help all of us to talk about it.
A virtual support group, if you will. I mean, I know I felt better after unloading my guilty pleasures last week.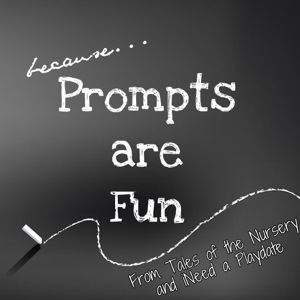 This week's theme is CABIN FEVER.
Pick a prompt, write a post, and come back on Friday to link it up!
1. If you could go anywhere right now, where would you go?
2. Share some tips on dealing with cabin fever.
3. Tell us some highlights from your area. Or local things to do to beat the winter blues.
2 is more general while 3 focuses on local information.
Hope you join us this week! If you have any suggestions, please let us know.
Subscribe
Get weekly sanity saving parenting tips, recipes, and kids activities.