Because Prompts are Fun #5 – Guilt
Last week everyone pretty much decided to dig into their music libraries to share a variety of love songs. There was even a Rickroll or two. (I was totally kidding about the Beibs, scout's honor). It was fun seeing everyone's picks!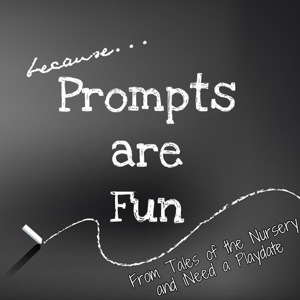 This week's theme is GUILT.
Pick a prompt (or two if you are feeling so inspired), write a post, come back on Friday to link it up!
1. Something you know you shouldn't feel guilty about but do.
2. Confess a guilty pleasure.
3. Share a time you got in trouble.
Have a theme or prompt suggestion? Let us know!
Subscribe
Get weekly sanity saving parenting tips, recipes, and kids activities.