We saw my belly start to pop in the second trimester. Now here's how it's been growing in the third trimester!
(Warning – I didn't know Brian was getting my face in these pictures too – I look a mess! Before he was only focusing on the belly. Dang him! lol)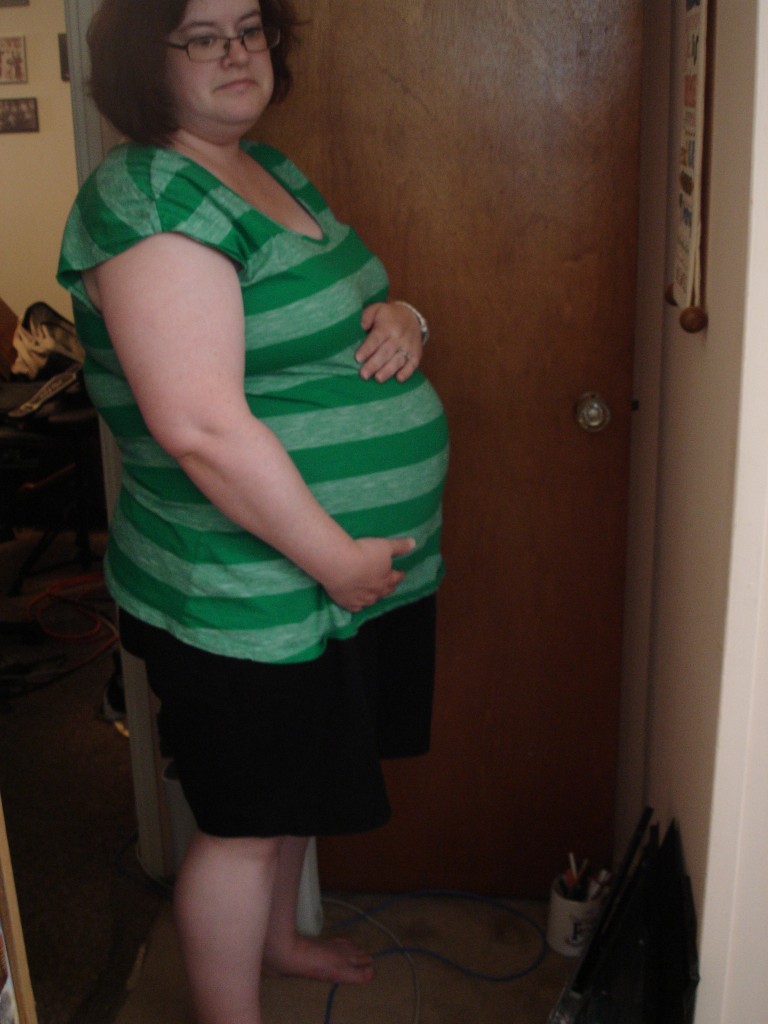 August 29th – 29 weeks 4 days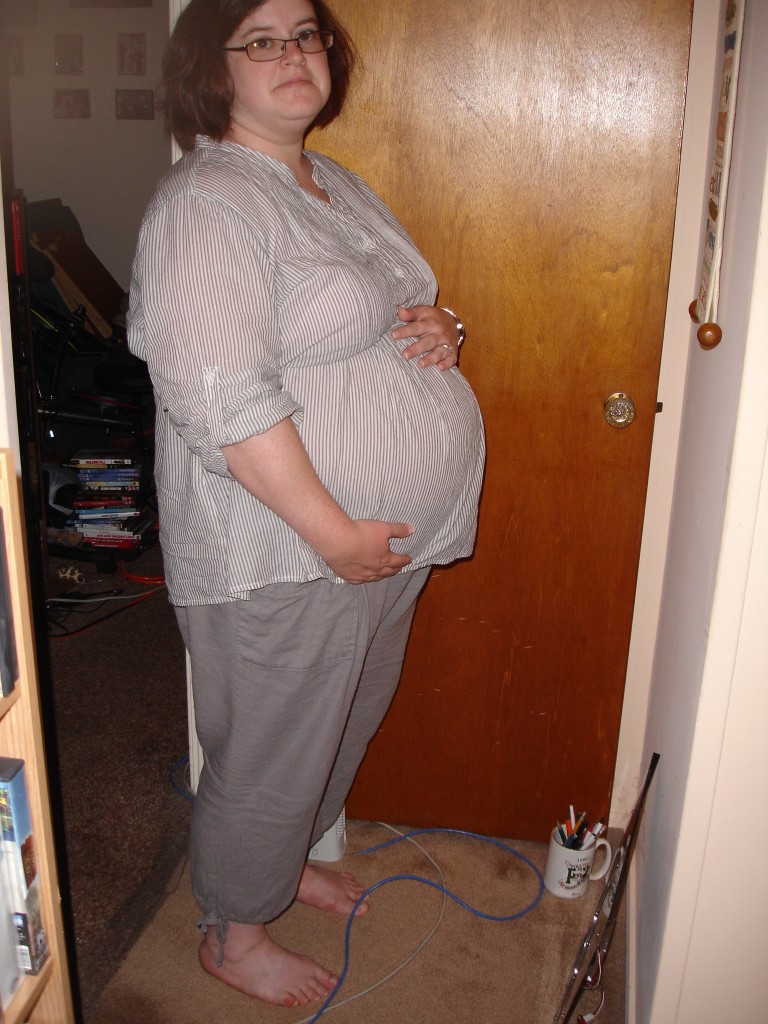 September 13th – 31 weeks 5 days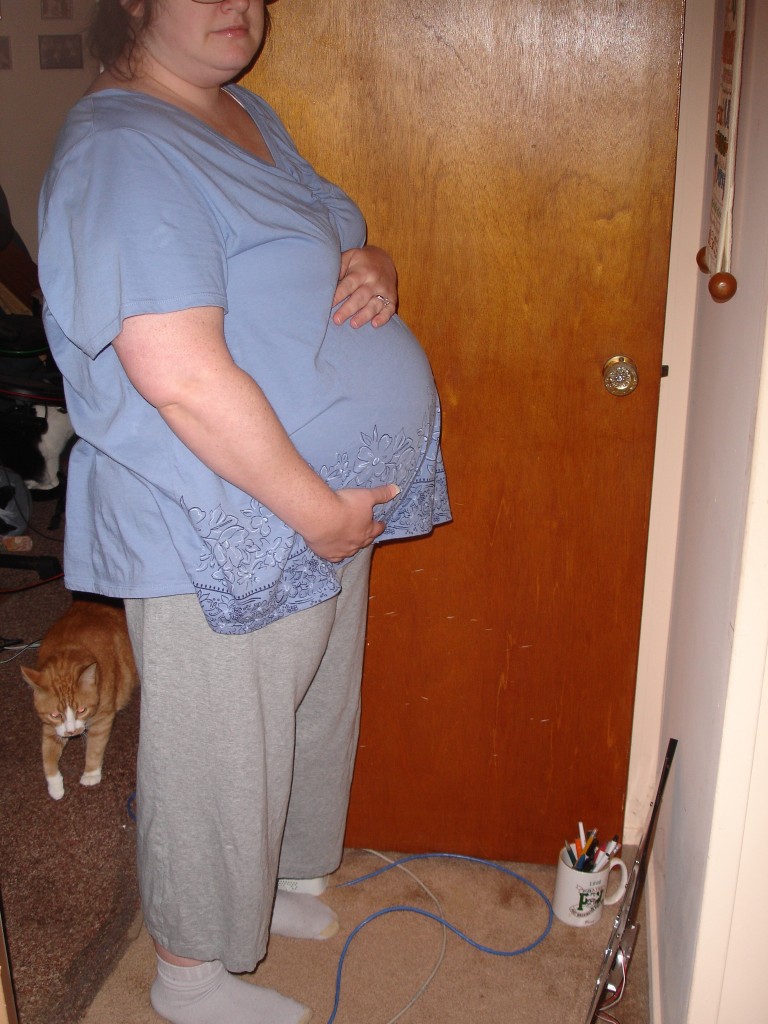 September 26th – 33 weeks 4 days
*(This last one is not the most up-to-date, since today I am 36 weeks 4 days)
Subscribe
Get weekly sanity saving parenting tips, recipes, and kids activities.