This Valentine's Day recipe round up is sponsored by Foodie.com, a place to collect and organize recipes you find on the web.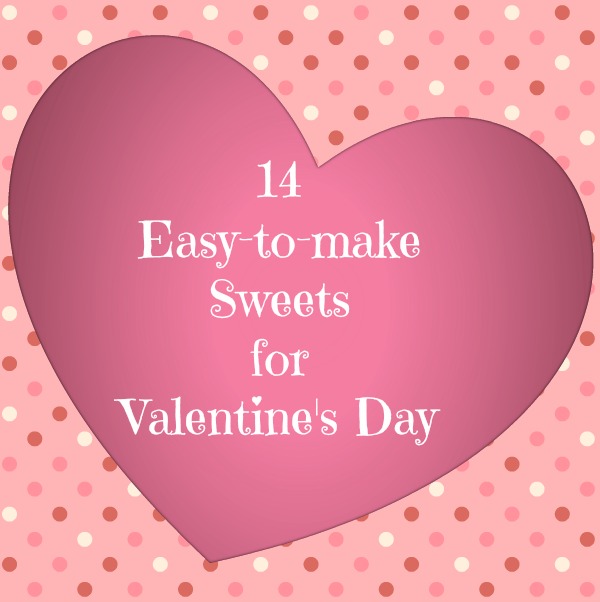 You know why I love Valentine's Day? Because someone decided that candy, chocolate and dessert mixed well with expressing feelings of love. Since I love sweets and (admittedly) look for reasons to make/eat them…I am all for it.
Eating chocolate feels like love anyway, doesn't it?
Of course, I also love that Valentine's Day is the perfect excuse for a date night whether you stay in or go out. Sometimes I need that extra nudge, especially since time moves differently for me during these early years of parenting. It's like it moves slow and fast at the same time with most of my days blurring together but my kids grow up in the blink of an eye.
Anyway, back to the treats. I rounded up 14 sweet treats that are pretty easy to make for Valentine's Day. Most of them require only a few ingredients so you don't have to feel stressed getting these together. I like eating fancy desserts but I'm not so good at making them at home. simple and sweet win my heart (and taste buds) every time. I really wish I was a better baker and/or cook. Making things from scratch actually stresses me out. I don't handle failed food experiments very well.
What are you making for Valentine's Day? Which one of these do you want to try?
Subscribe
Get weekly sanity saving parenting tips, recipes, and kids activities.